ABOUT FIELDS ROOF SERVICE
Company Mission: Fields Roof Service is devoted to customer satisfaction, roofing excellence, and our employees.
We believe these are the foundation needed to run a successful commercial roofing company. Without them, Fields Roof Service would not be the company that it is today.
COMPANY VALUES
With over sixty years in business we remain focused on our clients. We're proud of the second-generation clients we've built personal relationships with.
Our employees' continuing education is very important. Fields Roof Service provides safety and tech classes that are critical to the advancements we see in roofing.
HISTORY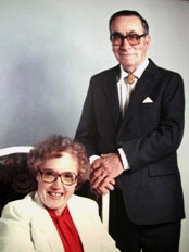 Fields Roof Service was founded in 1957 by Larry Fields. Larry's vision was to provide customers with long-lasting roofs. Fields Roof Service has always served clients in the extreme temperature ranges of Washington state.
Early on Larry helped school districts and industrial facilities prolong the life of their existing roofs. He worked with maintenance or facility employees to install and perform roof maintenance.
In the late 1970s, Larry passed the business down to the salesmen and installers that had kept his business successful. Early on, he had the vision to hire school teachers and college students during the summers to help with installation.
Scott Pepper and Tom Gilmer were career educators. They worked in the Fife, Federal Way and Franklin Piece school districts. Together they took the reins of the company and lead it into the 21st Century. Since then, Fields Roof Service has continued to serve the roofing needs of industrial, commercial and governmental buildings across Washington state.
Scott and Tom's leadership paved the way for the third generation of partners. Dale Goeman, Gary Gilmer, Michael Mandelas and Terry Patnode have been with FRS since the early 1980s.
Each partner has first-hand experience with installation, estimates, and sales. With this knowledge, they have led the company into modern roofing techniques. FRS provides solutions for steep slope roofing, heat-welded and single-ply membrane applications.
Dale Goeman grew up on the street that Larry Fields lived on. He began mowing Larry's lawn as a kid. Dale then continued working for Larry at the shop through High School. He diligently worked his way into roofing and later into sales. Dale has been a part of Fields Roof Service almost his entire life.
Michael Mandelas is the son-in-law of Scott Pepper. Michael's wife was best friends since primary school with Terry Patnode's wife. After Michael and Terry met, they became partners at FRS in sales.
TODAY'S LEADERSHIP
TERRY PATNODE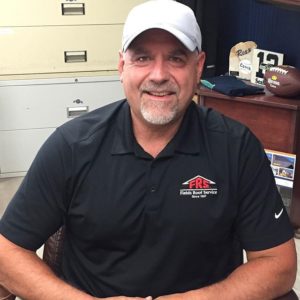 GARY GILMER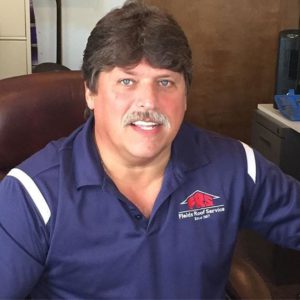 While attending the University of Puget Sound Terry worked for Aztec roofing. During this time he gained experience in single-ply applications. Michael graduated with a degree in education before joining FRS. He since left the company to pursue the priesthood and is earning a Masters in Theology. Terry continues to oversee, train and develop new salesmen and estimators. His relationships with larger clients at FRS goes back decades.
Gary Gilmer is the son of Tom Gilmer. Gary started roofing in high school. He continued while attending Pacific Lutheran University. Working through the summers with a crew of teachers was taxing but positive. A few years after becoming a partner he moved into management. Gary is the General Manager and President of Fields Roof Service. Terry Patnode is the Manager of Sales and Estimating.
PROFESSIONAL ASSOCIATIONS
Fields Roof Service is a member of:
Master Builders Association of King and Snohomish County
Gary Gilmer has previously held a seat on the board of the Roofing Contractors Association of Washington.