A TRUSTED COMMERCIAL ROOFING CONTRACTOR
Over 60 Years of Experience Installing Roofing Systems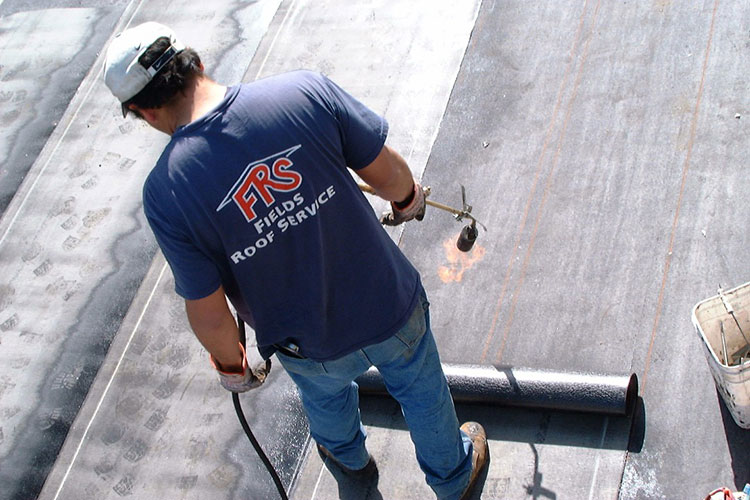 A reliable roofing contractor will do a commercial roof installation correctly the first time, ensuring that your roof doesn't develop ponding water and leaks. Fields Roof Service is the roofer you can trust.
Our Commercial Roofing Systems
Selecting the right roofing system for your commercial or industrial property is a must. The correct one will accommodate the amount of maintenance that you're willing to do. Every roofing system has a different lifespan, but Fields Roof Service can guide you to durable, long-lasting options. We offer a wide variety of roofing systems, including the following:
Modified bitumen: These roofs are easy to install and are available in a variety of colors. They're simple to maintain and repair, and provide superior fire resistance.
Single-ply roofing: Single-ply roofing is resistant to impact and UV radiation, and is lightweight, flexible and low-maintenance.
If you want to extend the lifespan of your roofing system, Fields Roof Service also offers roof coatings. We can add aluminum- or UV-cured coatings as well as metal roof coatings. All will minimize the effects of the sun and fill in any existing holes.
Schedule a Free Quote
Your commercial roofing system deserves only the best. Trust it to the roofing contractors who have built up their experience and knowledge over 60 years: the team at Fields Roof Service. We offer free quotes on all our services. Call us at (253) 852-4974, or you can fill out our online form.