A standard roofing system is made up of parts working to keep your home damage-free from the harshest elements. One of its least visible, but highly important components is the roof decking, which can affect the stability and performance of the entire system. To learn more about this crucial roof part, Fields Roof Service, the asphalt and modified bitumen roof expert, shares these fast facts.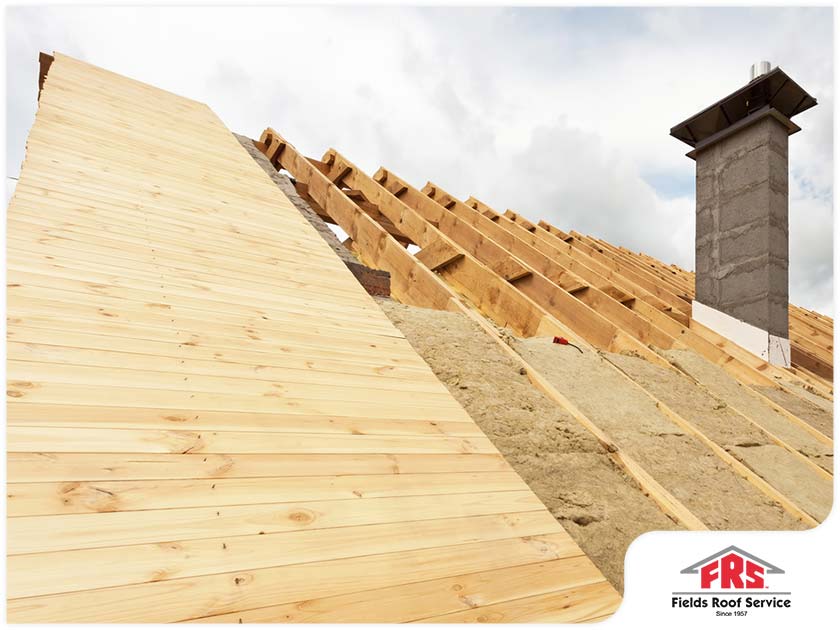 The decking helps hold up the roofing shingles. The trusses and joists serve as the structure of a standard shingle roof. But without the decking, it's just a frame with empty spaces in between. Basically, the roof decking provides a flat surface where waterproofing materials, like the shingles and underlayment, can be attached to.
Replacing your roof deck will depend on a few factors. If you're planning a roof replacement, you'll need to have the decking inspected thoroughly for damage. After all, it's the component holding up the new roofing materials. Your roofer may check if the decking has dry rot, or bends when walked on. If it's still in fairly good condition, any compromised sections may be cut out and replaced, but extensive damage that can compromise structural integrity will require a complete replacement.
The roof deck is available in different types.  These include plank, tongue and groove, plywood, and oriented strand board (OSB). You can consult a trusted roofing company like Fields Roof Service which decking option best suits your system. Regardless of your choice of material, the deck can help provide an additional layer of protection between your home and the harshest weather conditions.
The decking helps keep your roof in good shape. It makes this possible by serving as a barrier that prevents water infiltration. It also protects the roof from impact damage caused by wind-blown debris.
When it comes to professional roof maintenance or replacement, Fields Roof Service can definitely deliver. With our top-tier services, we'll make sure every roof component, including the decking, is working properly like it should. We serve the homeowners in Tacoma, Seattle, and Bellevue, WA plus the nearby areas. Call us today at (253) 852-4974 or fill out this contact form to schedule your roof evaluation.