There are many different roofing options available today, but asphalt shingles remain the go-to choice for many homeowners. This comes with a good reason–an asphalt shingle roofing system is already proven durable, versatile, and reasonably priced. And when installed and maintained by a trusted roof service contractor like Fields Roof Service, you can expect decades of exceptional weather performance.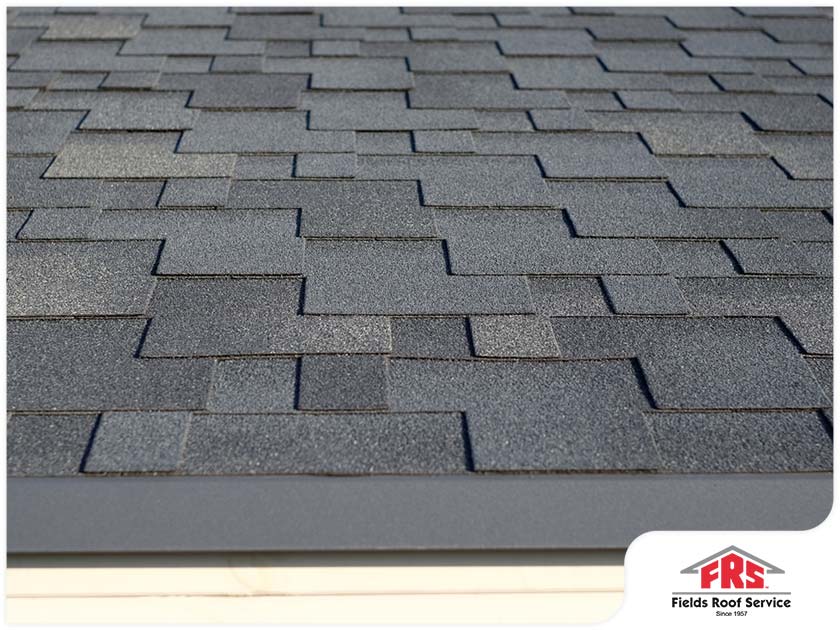 An asphalt shingle roof, however, isn't just the shingles. Here's what a complete system is made up of:
1. Starter strip shingles. They refer to the first layer of shingles installed along the roofline, and work to help stop shingles from blowing off during windstorms. Start strip shingles prevent water from infiltrating your home, but that's not all–they are also crucial for proper roof installation.
2. Hip and Ridge Products. Alternately called ridge cap shingles, these components add a lovely finishing touch to your asphalt roof. At the same time, they help protect the ridge from possible roof leaks.
3. Shingles. The most visible part of the roof is the shingles. And because they are exposed to the elements all year round, they also take the full brunt of damage. Asphalt shingles generally come with a fiberglass base mat, plus a coating of protective mineral granules that fend off heavy rainfall, high winds, hailstorms, and blistering heat. 
For the highest quality asphalt shingles available today, just turn to Fields Roof Service, the area's premier roof service company. As a GAF® Master Elite® contractor, we offer advanced asphalt shingles that are especially designed to withstand the most extreme weather conditions. They are also available in a variety of colors and styles, with some even emulating the rich look and feel of wood shakes and slate, creating many design possibilities. 
4. Underlayment. This provides an additional layer of protection between the roof decking and shingles. The underlayment may come in asphalt-saturated, organic, and rubberized asphalt options, working to protect the entire system from water infiltration.
5. Ice and Water Barriers. Like the underlayment, they prevent leaks from developing on your asphalt roof. However, these barriers focus on the more vulnerable spots of your roof, such as the area around the chimney, dormers, valleys, skylights, and vent piping.
6. Sufficient Ventilation. Keep your roof in top form by making sure it has proper attic ventilation. This prevents heat and moisture from weakening the roof structure, encouraging mold and rot, and damaging the shingles above. Good ventilation can also help keep your cooling costs to a minimum. 
Aside from roof repair, Fields Roof Service can also handle your asphalt roof installation. Expect only a safe and smooth experience when you work with us for this task. We proudly serve the areas in and around Tacoma, Seattle, and Bellevue, WA. Call us today at (253) 852-4974 or fill out this contact form to schedule your roof evaluation.