As your roof is your home's first line of defense, you can expect it to take some damage whenever a storm rolls around your area. Unfortunately, whenever their roofs take damage, some homeowners aren't certain if they should call a roof contractor to help them repair the roof as they aren't certain how to deal with roofing damage.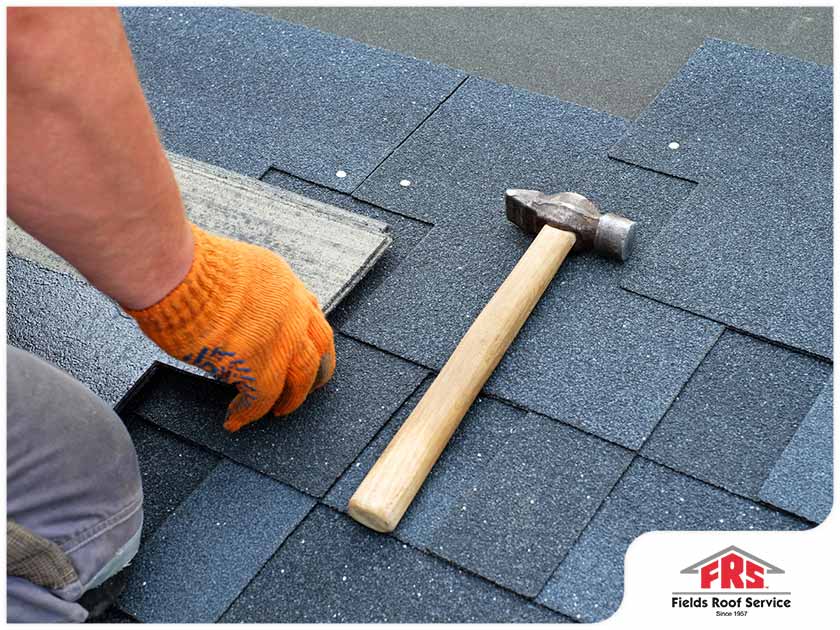 In this article, Fields Roof Service discusses how homeowners can deal with roofing damage.
What Should Homeowners Do About Roof Damage?
When your roof sustains any form of damage, there are a few things you can do. First off, you can document the damage that your roof sustained from the ground up by taking a few photos here and there. Afterwards, you can call a professional to inspect the roof once the storm is over. That way, they can determine how extensive the damage the roof sustained is. Ask them for a written estimate as well. That way, you'll have some form of documentation to give to your insurance provider if you need to file a claim for the roof.
What Qualifies as An Emergency Roof Repair?
If your roofing system is compromised that it starts a roof leak, then you'll need to have an emergency roof repair project done as soon as possible. While it won't bring your roof back to 100%, a quick roof repair should be able to protect your home from interior and structural damage until you can have your damaged roofing system replaced or completely repaired.
What Happens When Roofers Get Called for Emergency Roof Repairs?
If you need to have an emergency roof repair done and the storm is still in full swing, the roofers will have to wait until the storm subsides before coming to your home. This is because performing a roof repair in the middle of a storm can be incredibly hazardous for the contractor. Once it's safe to venture out, they'll mobilize as soon as possible to service your roof and prevent further damage to your home.
Need a roofer to help you repair your roof? Don't hesitate to turn to Fields Roof Service, the leading service provider to approach when it comes to residential and commercial roofing projects. Give us a call at (253) 852-4974 or fill out our contact form to start a quote.