Commercial property owners often make the mistake of resorting to roof replacement when there are, in fact, other options that can help save money without compromising performance. In this blog, Fields Roof Service, Inc. discusses the three R's of commercial roofing—Repair, Restore and Replace—and why following this order matters.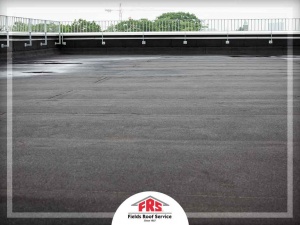 REPAIR, RESTORE, REPLACE
According to the International Facility Management Association (IFMA), as much as 85% of roof replacements conducted on commercial properties were unnecessary. In most cases, poorly-informed and/or inexperienced contractors resorted to a roof replacement when other, more cost-effective options would have sufficed.
One common assumption about commercial roofing is that it has to be replaced if it has undergone several repairs in the past few years. However, failing multiple repairs, a knowledgeable commercial roofing company will first consider roof restoration. Only when the roof isn't suitable for restoration should the roofer proceed to the last "R," replacement.
DIFFERENCES BETWEEN REPAIRS AND RESTORATION
Repairs and restoration are similar, but with one fundamental difference. Whereas roof repairs are conducted as-needed, restoration is done holistically. For example, a commercial roofing contractor may be called on to fix a torn seam, patch a puncture, or replace missing flashing. These are localized fixes completed within an hour or two.
Roof restoration, on the other hand, doesn't address just one instance. A roofing contractor would first conduct a thorough inspection of the roof and address all repairs in one appointment. This means all hidden and apparent roofing problems will be fixed, restoring the roof as close to new as possible. Roof restoration is typically done on storm or hail-damaged roofs.
WHY FOLLOW THE THREE R'S?
Following the three R's can help prevent unnecessary roofing expenses. It wouldn't make sense to have your roof replaced when repairs would have sufficed. Commercial roofs are, after all, more repairable than sloped residential roofs. It also helps minimize disruptions that may be caused by roof installation, which benefits your building's occupants and helps keep daily operations—and therefore revenues—going.
Fields Roof Service, Inc. is your leading provider of commercial and residential roofing services. Give us a call at (253) 200-5981 or fill out our contact form to schedule an appointment.