Single-ply roofs feature a single layer of roofing material installed on a substrate. Depending on the installation method, this roofing material can be installed using a combination of adhesive, fasteners, and heat welding. In this post, commercial roof contractor Fields Roof Service, Inc. shares the most common roofing problems unique to single-ply roofs.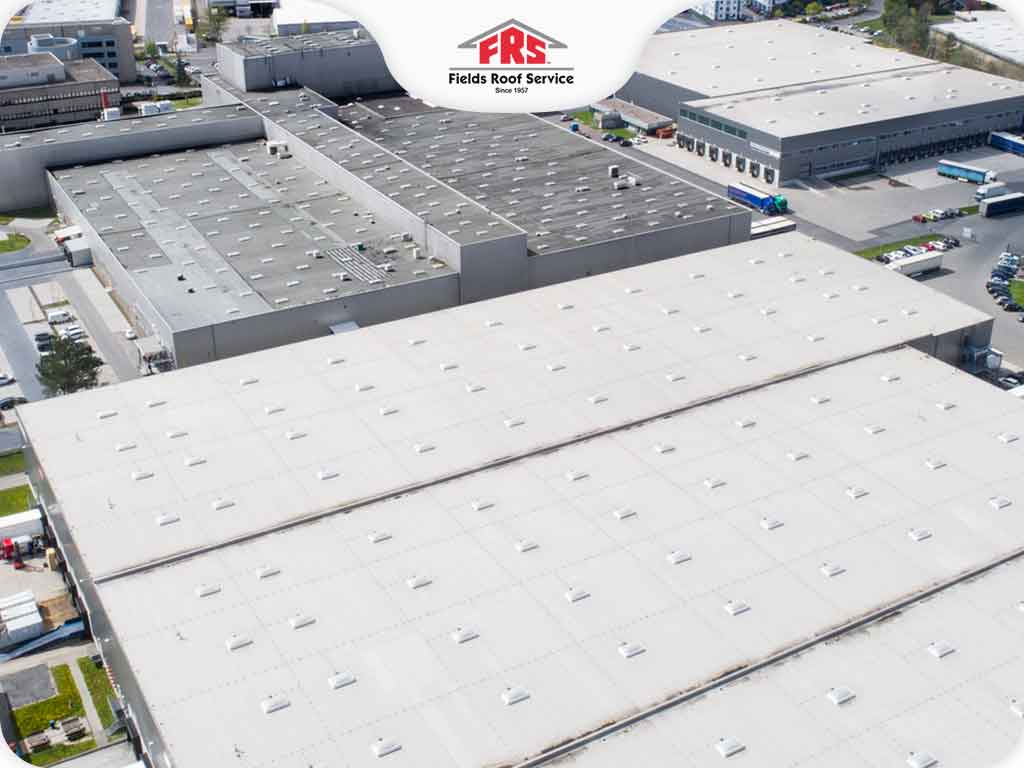 Seam Failure — As with most roofing materials, single-ply roofing expands and contracts with temperature changes. A typical single-ply roof is installed as a monolithic layer, which means it covers the entire roof as a single piece made of sheets welded together, much like a quilt covering a bed. Roof shrinkage can cause stress on the seams, which may pull apart over time and allow moisture to penetrate this layer. Proper installation techniques, which allow enough slack for shrinkage, can help minimize seam failure.
Blisters — Single-ply roofing that's adhered to the substrate may develop blisters from moisture trapped under the outer layer. The moisture could come from using wet substrate, or if moisture has somehow found its way from the indoor space. In either case, blisters may noticeably form on the roofing surface. Make a note of how big the blisters are and check back every week. If the blisters are increasing in size, contact your commercial roofer for repairs.
Punctures — Single-ply roofing isn't designed to handle foot traffic and impact from hard objects, both of which can puncture the roofing surface. Fortunately, punctures or single-ply roofing can be repaired using patches. Proper roof planning is important if your roof is up for replacement: if you're expecting moderate to high foot traffic on your roof, consider built-up roofing (BUR) or other types of multi-ply roofing systems.
Ponding Water — Inch-deep ponding water can exert up to 5.2 pounds per square foot of pressure. This is why you should never skimp on proper roof design; "flat" roofs are not really flat, but are rather slightly sloped to allow proper drainage. If rainwater on your roof does not dry up after 48 hours, call a roofing professional, as the stagnant water could allow algae growth.
Fields Roof Service, Inc. is the roofing contractor to call when you find a roof leak in your commercial roofing. Give us a call at (253) 200-5981 or fill out our contact form to schedule an appointment.